About Visian® ICL Surgery
ICL surgery, or implantable collamer lens surgery, is a remarkable, very exciting recent advancement in the improvement or correction of certain refractive errors, including myopia (nearsightedness) and myopic astigmatism (nearsightedness combined with astigmatism). Solomon Eye Physicians and Surgeons are the leaders in the Washington, D.C. metropolitan area for this groundbreaking surgical option. In fact, the Visian Toric ICL, the first ICL for patients with myopia and astigmatism, was approved by the FDA in September of 2018, and our very own Dr. Jonathan Solomon was the first surgeon in the entire DMV area to perform ICL surgery with this lens. We are extremely proud to be at the forefront of this treatment and offer the Staar Visian and Visian Toric ICLs for our patients.
ICL surgery is an alternative treatment for refractive errors for patients who are not ideal candidates for other refractive surgery, such as LASIK and PRK, due to insufficient corneal thickness or other eye conditions. The collamer lenses are implanted within the eye, between the iris and natural lens, and basically work just like contact lenses to correct or improve vision, except they never have to be removed. It's important to note, however, that they are removable with another surgery if, for any reason, the patient wants or needs them to be taken out.
Reviews
"Every staff member had a welcoming smile and treated myself and others with the utmost respect! One of the nicer eye doctors I've been to. Even had some nice art around the lounge!!"
- J.W. /
Yelp /
Nov 20, 2019
"I went to their office in Greenbelt and they treat you with respect and very professional way."
- B.T. /
Facebook /
Oct 31, 2019
"ICL surgery went extremely well. I initially went to Lasik but my eyes were too weak (-12.5 eye presecription with astigmatism), a little older than some at 49 and my corneas too thin. They recommended me to Dr. Solomon, and I am very grateful that they did. From my initial exam to post surgery Dr. Solomon and his staff have been exceptional. I had some eye prescription stability issues with the initial visit, so I had to where my glasses for a week, once my prescription stabilized, I had the surgery and then had issues with eye pressure. After a few eye visits and some additional eye drops I could not be more pleased with the results being able to see everything so clearly without any contacts or reading glasses."
- R.T. /
Google /
Oct 26, 2019
"ICL surgery went extremely well. I did have some eye pressure issues after surgery but the office gave me medicine to relieve the pressure and follow up appointments all free of charge. I couldn't be more pleased with the results. My eye prescription was -12.5 with astigmatism, now I see 20/20 without any type of lenses. Not bad for a 49 year old. I highly recommend Dr Solomon and his staff for your eye care."
- R.T. /
Google /
Sep 29, 2019
"Would recommend to everyone. My wife and I have been patients of Steve Solomon and then Johnathan Solomon for years. We both have had cataract surgery which has been wonderful and life changing. Office staff super helpful. Jasmine G is a real asset. If we could give them ten stars we would!!!"
- J.D. /
Google /
May 14, 2019
Previous
Next
As with any refractive surgery, ideal patients need to be in overall good health and have a consistent refractive lens prescription for at least one year prior to the surgery. ICL surgery is typically only recommended for patients between the ages of 21 – 45 and is currently only FDA approved for the correction of myopia and myopia with astigmatism. It is a wonderful alternative solution to vision correction or improvement for patients who aren't candidates for other refractive surgeries, such as LASIK and PRK. For example, ICL surgery could be an option for patients with thin corneal tissue, dry eye syndrome, or nearsightedness that is too severe to be corrected with laser surgery.
Patients with keratoconus, glaucoma, or cataracts, or who have had cataract surgery, are not considered good candidates for ICL surgery. In addition, patients with too little space between their iris and natural lens may not be eligible, and women who are pregnant or nursing will need to wait to have the procedure until after they have delivered or finished nursing. To learn whether you are a suitable candidate for ICL surgery, you will need to visit Solomon Eye Physicians and Surgeons for a comprehensive eye exam.
ICL surgery is typically an outpatient procedure that only takes about 20 minutes. Before the surgery, your eyes will be fully numbed to maximize comfort, and virtually all patients report that they do not experience any discomfort throughout the process. In some cases, we may need to perform a laser iridotomy before inserting the ICL. A laser iridotomy is a very simple and safe procedure to make a microscopic hole at the edge of your iris in order to keep intraocular pressure under control.
Visian ICLs are basically contact lenses that are implanted to lie over your natural lens. Dr. Solomon will create an extremely small incision, usually about 3mm, and then use a specialized injection tool to insert the ICL. The ICLs are very soft and flexible, so they can be rolled up and put into the injection tool, and once they are inserted, they unfold on their own to cover the natural lens. After the ICL is in place, the insertion incision will heal itself quite quickly without any need for sutures.
Like with LASIK surgery, patients can generally expect to have significantly improved acuity as soon as the procedure is completed, but they do need to arrange for a responsible adult to drive them home afterward. The majority of ICL surgery patients go back to work and resume driving in less than a week. However, there will periods or spells of blurry vision and halos during the healing process. Overall, most patients are fully healed and have their ultimate outcomes within four weeks of surgery.
Dr. Solomon requires all ICL surgery patients to return to our office the next day after the procedure for the first follow-up exam. After that, patients generally need to come back for follow-ups after four weeks and then again at the six-months post-surgery mark. We will prescribe antibiotic and anti-inflammatory eye drops to be used during the healing period, and it is crucial to avoid putting any external pressure on the eyes, like rubbing or massaging. It's also very important to avoid raising the internal pressure of the eyes during healing, so activities like strenuous exercise or heavy lifting will be off limits for 1 – 2 months.
The majority of Visian ICL surgery patients have ultimate outcomes of 20/40 vision or better, and close to half have outcomes of 20/20 vision or better.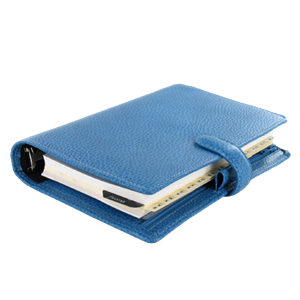 ICL Surgery for Optimal Vision
At Solomon Eye Physicians and Surgeons, we take great pride in staying at the forefront of the most advanced treatments and techniques for the full range of ocular conditions, including improving and correcting vision acuity. Staar Visian and Visian Toric ICLs are life-changing options for patients who have been unable to address their nearsightedness and astigmatism through previously available methods. To learn whether you are an ideal candidate for this amazing procedure, please contact our Greenbelt or Bowie, MD facility to schedule your comprehensive exam with Dr. Jonathan Solomon.