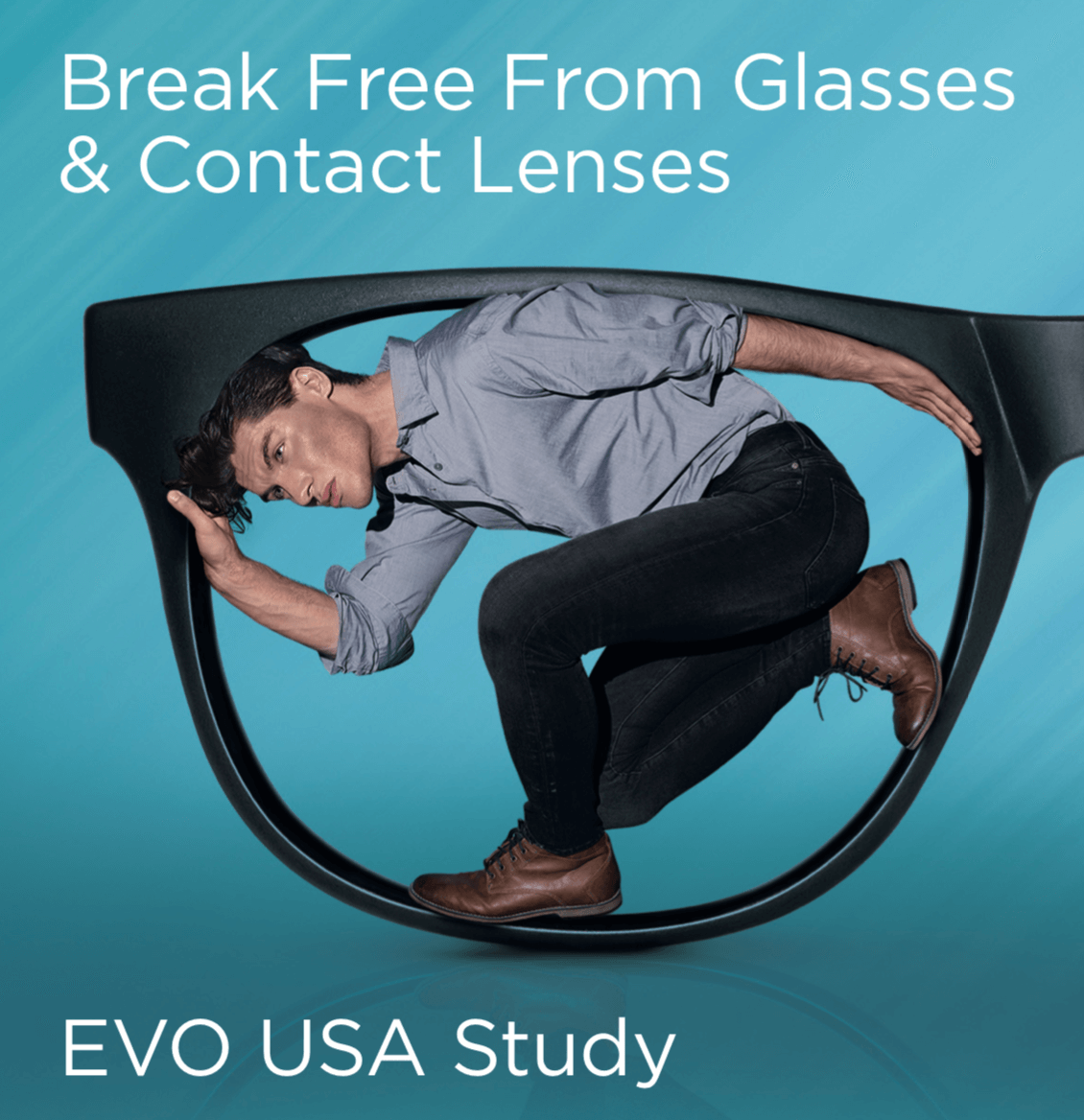 ---
Break Free From Glasses & Contact Lenses
Ready to Experience Visual Freedom?
If you suffer from nearsightedness or astigmatism, EVO may improve your distance vision without glasses or contact lenses. Consult with your eye doctor to find out whether you're a candidate for the EVO USA Study and the EVO procedure.
Join the EVO USA Study
Our Office is working with STAAR Surgical to evaluate the EVO procedure for patients who have nearsightedness or astigmatism. To learn more about the EVO USA study and find out if you qualify, please call 301-464-1885 and ask to speak to Tiffany Alston.