Phototherapeutic keratectomy (PTK) is a laser procedure used to remove cloudiness and other corneal irregularities, such as scar tissue, caused by cornea disease, injury, or trauma. These irregularities can cause patients to experience blurred vision, irregular astigmatism, dry eyes, irritation, and even pain. PTK is the go-to procedure when the corneal irregularities are deeper than the top superficial layer of the cornea. Due to the removal of the damaged or diseased tissue, a patient's best, uncorrected vision may decline; however, corrected vision (with glasses or contacts) should significantly improve.
Solomon Eye Physicians and Surgeons is home to some of the most knowledgeable, skilled, and experienced ophthalmologists and surgeons in the Washington metro area. If you have corneal damage or disease and would like to find out if PTK could improve your vision, contact us at our Greenbelt or Bowie, MD office today.
Reviews
"Every staff member had a welcoming smile and treated myself and others with the utmost respect! One of the nicer eye doctors I've been to. Even had some nice art around the lounge!!"
- J.W. /
Yelp /
Nov 20, 2019
"I went to their office in Greenbelt and they treat you with respect and very professional way."
- B.T. /
Facebook /
Oct 31, 2019
"ICL surgery went extremely well. I initially went to Lasik but my eyes were too weak (-12.5 eye presecription with astigmatism), a little older than some at 49 and my corneas too thin. They recommended me to Dr. Solomon, and I am very grateful that they did. From my initial exam to post surgery Dr. Solomon and his staff have been exceptional. I had some eye prescription stability issues with the initial visit, so I had to where my glasses for a week, once my prescription stabilized, I had the surgery and then had issues with eye pressure. After a few eye visits and some additional eye drops I could not be more pleased with the results being able to see everything so clearly without any contacts or reading glasses."
- R.T. /
Google /
Oct 26, 2019
"ICL surgery went extremely well. I did have some eye pressure issues after surgery but the office gave me medicine to relieve the pressure and follow up appointments all free of charge. I couldn't be more pleased with the results. My eye prescription was -12.5 with astigmatism, now I see 20/20 without any type of lenses. Not bad for a 49 year old. I highly recommend Dr Solomon and his staff for your eye care."
- R.T. /
Google /
Sep 29, 2019
"Would recommend to everyone. My wife and I have been patients of Steve Solomon and then Johnathan Solomon for years. We both have had cataract surgery which has been wonderful and life changing. Office staff super helpful. Jasmine G is a real asset. If we could give them ten stars we would!!!"
- J.D. /
Google /
May 14, 2019
Previous
Next
Phototherapeutic keratectomy (PTK) is best suited for patients who have opacities, vision impairment, discomfort, dry eye, or other symptoms stemming from corneal disease or trauma. The best candidates for PTK are those whose corneal irregularities or opacities are present below the epithelium in the middle and lower-middle layers of the cornea. Patients whose corneal problems are in the epithelium may only need a superficial keratectomy.
Patients who suffer from certain systemic health issues, like autoimmune and inflammatory disorders, may not be candidates for PTK. During your evaluation and exam at Solomon Eye Physicians and Surgeons, Dr. Solomon will be able to determine whether PTK, superficial keratectomy, or another treatment is best for you.
PTK is a very quick procedure that generally only takes about 15 minutes. The process of PTK is very similar to the LASIK procedure, though the two are performed for different purposes.
Prior to your procedure, your eyes will be totally numbed so there is no chance that you will feel any discomfort. We will place a device over the eye that will prevent it from moving during the procedure, and then your surgeon will use advanced laser technology to precisely remove the target tissue. Once the surgery is complete, we will apply a bandage contact lens to the eye that will help it heal and will also minimize your discomfort.
After your PTK procedure, we will schedule you to come back to Solomon Eye Physicians and Surgeons for one or more follow-up appointments so we can closely monitor your healing and vision progress. You will be given prescriptions for eye drops that you'll need to use for several weeks that will help prevent infection and keep your eyes lubricated. Many patients report having much better vision as soon as 24 hours after their procedure, and results continue to improve for the next several days or weeks.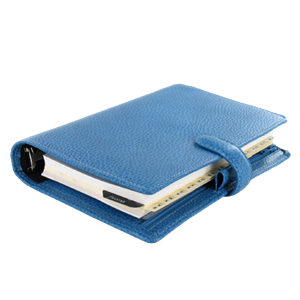 Poor vision from corneal disease does not always have to be a life sentence. For many patients, procedures to remove corneal damage or diseased corneal tissue can improve vision significantly with long-term results. If you would like to learn more about PTK, superficial keratectomy, or other treatments for corneal disorders, call or come by our Greenbelt or Bowie, MD offices to set up your consultation.
Related Procedures