The talented eye surgeons of Solomon Eye Physicians and Surgeons strive to help all of their patients realize their dreams of clear vision without glasses. Recognizing that not all individuals are LASIK candidates, Dr. Jonathan Solomon and Dr. Stephen Solomon offer several variations of laser eye surgery, including PRK and LASEK. They have extensive experience performing these procedures, and they have been recognized as leading Maryland PRK and LASEK surgeons.
The PRK procedure was developed before LASIK, and it has helped millions of people worldwide achieve 20/20 vision or better. Since the introduction of LASIK, the PRK procedure has generally been reserved for eyes with inadequate corneal thickness. This is because the PRK procedure does not involve the creation of a corneal flap. Instead, the laser energy is applied directly onto the eye's cornea.
Besides allowing patients with thin corneal tissue to have laser vision correction, the main advantage of PRK is that it completely eliminates the risk of flap-related complications. In addition, it might lead to better nighttime vision. Call or contact us today in Greenbelt or Bowie, MD to learn more about PRK.
Reviews
"Every staff member had a welcoming smile and treated myself and others with the utmost respect! One of the nicer eye doctors I've been to. Even had some nice art around the lounge!!"
- J.W. /
Yelp /
Nov 20, 2019
"I went to their office in Greenbelt and they treat you with respect and very professional way."
- B.T. /
Facebook /
Oct 31, 2019
"ICL surgery went extremely well. I initially went to Lasik but my eyes were too weak (-12.5 eye presecription with astigmatism), a little older than some at 49 and my corneas too thin. They recommended me to Dr. Solomon, and I am very grateful that they did. From my initial exam to post surgery Dr. Solomon and his staff have been exceptional. I had some eye prescription stability issues with the initial visit, so I had to where my glasses for a week, once my prescription stabilized, I had the surgery and then had issues with eye pressure. After a few eye visits and some additional eye drops I could not be more pleased with the results being able to see everything so clearly without any contacts or reading glasses."
- R.T. /
Google /
Oct 26, 2019
"ICL surgery went extremely well. I did have some eye pressure issues after surgery but the office gave me medicine to relieve the pressure and follow up appointments all free of charge. I couldn't be more pleased with the results. My eye prescription was -12.5 with astigmatism, now I see 20/20 without any type of lenses. Not bad for a 49 year old. I highly recommend Dr Solomon and his staff for your eye care."
- R.T. /
Google /
Sep 29, 2019
"Would recommend to everyone. My wife and I have been patients of Steve Solomon and then Johnathan Solomon for years. We both have had cataract surgery which has been wonderful and life changing. Office staff super helpful. Jasmine G is a real asset. If we could give them ten stars we would!!!"
- J.D. /
Google /
May 14, 2019
Previous
Next
To find out if you might be eligible for PRK surgery at Solomon Eye Physicians and Surgeons, you will need to come in for a thorough evaluation. We need to determine things, like your overall health, medical history, eye health, etc., before we can move ahead with PRK. Those best suited for PRK surgery are:
Not candidates for LASIK

Free from any eye infection, ocular disease, or dry eye

At least 18 years old

Not pregnant or breastfeeding
PRK surgery is very much like LASIK and LASEK for the first several steps. Your eyes will be numbed with drops before the procedure to ensure your maximum comfort, and then a suction device will be placed over the eye being treated to keep it from moving. You will be able to feel the pressure of the suction device, but it does not hurt. Our laser technology will then map your eye to determine the exact corrections to make to the shape of your cornea.
The major difference between PRK and LASIK is that there is no flap created in PRK. Instead, the epithelium of the eye is totally removed and discarded, and then the surgeon uses the laser to reshape the cornea beneath. PRK is a very quick procedure and usually only takes about 10 minutes. Once you are finished, protective contact lens "bandages" will be put in your eyes to wear during your healing period. Your epithelium is able to regenerate and heal itself quite quickly (approximately one week), though the downtime is longer than with the other laser vision correction methods.
We ask all of our laser vision correction patients to return for at least two follow-up appointments. These visits are important because we need to be able to make sure you are healing on track and seeing more clearly. We may also need to help you manage any discomfort. PRK does come with a little more discomfort than LASIK and LASEK, and prospective Maryland PRK patients should keep in mind that recovery after PRK takes somewhat longer than recovery after LASIK. After PRK, full visual acuity is usually achieved within 4 – 7 days, but you may have feelings of grittiness and dryness and experience episodes of blurred vision, glare, and halos for several weeks. After the healing period is over, most PRK patients enjoy results similar to or better than those achieved with LASIK.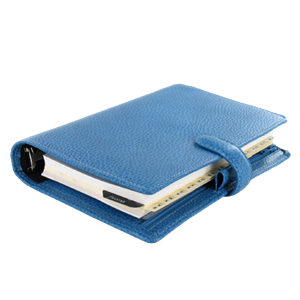 Dependable Vision Correction
If you've been told you are not a candidate for LASIK, you may be eligible for PRK surgery. PRK offers equal or better results than LASIK with only a bit more of a healing process. PRK was the very first technique for laser vision correction and has been helping patients achieve clear vision for decades. By applying their specialized skill and experience, the team at Solomon Eye Physicians and Surgeons of the Washington metropolitan area can help you see better than ever.
Related Procedures