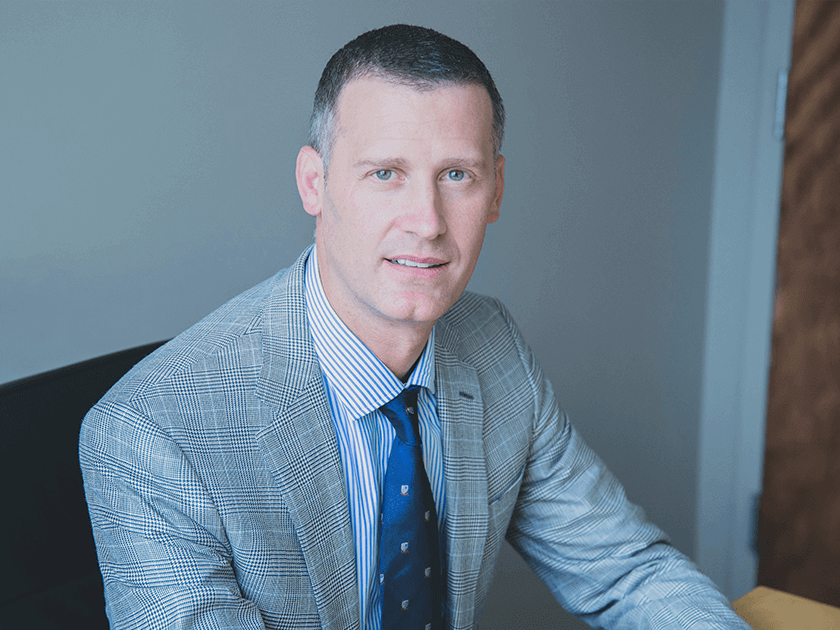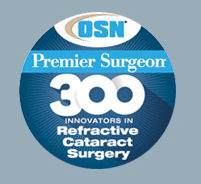 Dr. Jonathan Solomon is a board-certified ophthalmologist specializing in laser cataract and refractive surgery. He is well known for his activity in the ophthalmic academic community, as well as for his spirit and compassion, which extend beyond the surgical theater. Dr. Solomon has been acknowledged by GQ Magazine in their "Men of the Year" issue, recognized nationally as one of the "Top Doctors in America" by his peers, and listed as one of Baltimore-Washington's Super Doctors for 2013.
clinical trials and technology
Dr. Solomon works closely with the leading manufacturers of precision surgical equipment, including instruments and intraocular lens implants, and engages in a variety of studies. Some noteworthy studies include the FDA evaluation of accelerated corneal collagen cross-linking for the treatment of Keratoconus, Corneal Ectasia and the Visian Toric Phakic Intraocular Lens. Solomon Eye Physicians and Surgeons is also proud to participate in the refinement of LENSAR LASER's STREAMLINE IV/Ally™ for Laser Refractive Cataract Surgery, which allows us to offer patients a more precise, custom procedure as unique to our practice as your eyes are to you.
As the Chief of Ophthalmology at the University of Maryland, Capital Regional Surgery Center and co-founder of the Bowie Vision Institute for Applied Studies, Dr. Solomon continues to educate and train the next generation of refractive and corneal reconstructive surgeon and a fellowship preceptor for the UMD School of Medicine, Department of Ophthalmology & Visual Sciences.
Dr. Solomon proudly offers and pioneered the application of the Callisto Guidance, which allows for Virtually Augmented-assisted feedback in the operating theatre. Dr. Solomon also uses 3D Surgical Guidance, the only one of it's kind in the DMV which ensures precise refractive outcomes for all of the FDA-approved presbyopia-correcting intraocular lenses (IOL): PanOptix, Vivity, Eyhance, Synergy, Tecnis Multifocal & the RxSight Light Adjustable Lens. Additionally, to correct astigmatism, the implantation of a wide-variety of Toric lenses are available to his patients. For Dr. Solomon's highly myopic patients , those who do not qualify for LASIK or PRK, he is a key opinion leader for the implantation of Visian ICLs; surgically implanted contact lenses that can give refractive correction and spectacle/contact lens freedom. Schedule your refractive consultation today.
affiliations and privileges 
Dr. Solomon is an active contributor to the ophthalmic community as a member and leader in multiple professional societies and other organizations. These include:
Medical director of Dimensions Surgery Center
Co-founder of the Bowie Vision Institute
Fellow of the American Academy of Ophthalmology
Fellow of the American Society of Cataract and Refractive Surgery
Fellow of the International Society of Refractive Surgeons
Executive board member of the Maryland Society of Eye Physicians and Surgeons
Official Terps LASIK surgeon at the University of Maryland
Founding member of the American-European Congress of Ophthalmic Surgeons
Accreditation Board member of the Cornea Society
Active consultant to the FDA's Ophthalmic Device Panel
Former Clinical Instructor at the Wilmer Eye Institute at Johns Hopkins University
Hospital privileges:
Reston Hospital
Northern Virginia Eye Surgery Center
Fairfax Surgical Center
Reviews
"Had cataract surgery here at the recommendation of some friends, and let me tell you, the service and the outcome of the surgery were great!  Everyone on Staff was personable and professional, and answered every one of my many questions.  Was very surprised to see the negative review of Tori - as far as I'm concerned, she should be nominated for sainthood, as much help as I received from her!  I'd definitely recommend Dr. Solomon and his Staff for your eye care needs."
S.C.
Yelp
"Dr. Solomon performed my PRK surgery some years back and it was one of the best decisions I've ever made. He is by far the best eye doctor I've ever met and the only one I trust with my vision. My outcome was so good I took my grandmother to him for her cataract  surgery and she praises him on how good his bedside manners are and how professional he is. Very very happy and will be a patient of his for life."
T.W.
Yelp
"Dr. Solomon is by far the "best" eye surgeon EVER and on top of that, he's cool as ice"
J.M.
Yelp
"I've been a patient of Dr. Jonathan Solomon since April and I'm about to have ICL surgery with him on Monday!!!   I've been a glasses/contacts wearing woman since I was about 5 years old and the last fifteen to twenty years searching high and low in Boston, MA, Orlando, and now DC areas for a good doctor to preform LASIK or PRK and NO such luck because of too thin corneas or whatever!! Until now!! I found a truly highly esteemed Doctor!!! The staff in his office are truly stellar!!! Jasmine, Amanda, Nicole, and especially TORI you guys are the gold in the gold star!!! These women will assist with whatever you need to ensure your visits and surgery go well!! What a stellar office he has!! Counting the days till Monday and saying goodbye to lens/glasses hopefully forever!!!"
S.S.
Yelp
"It''s agreeable that choosing an doctor for any ailment is always a lottery. Keeping that in mind, I searched for what seemed like years before coming across Solomon Associates through a random Google search for a clinic that offered Visian ICL. To be honest, Dr. Solomon and his team surpassed my expectations through their professionalism and overall quality of care during the very first appointment. I'm happy to say that he and his team were the best encounter I've ever had with any health professional. Dr. Solomon is absolutely brilliant and truly adopts his patients eyes while his staff are a complete delight to work with and create a fun and uplifting atmosphere which has transformed my entire journey. I can't thank the team enough for not just their work but also their dedication!"
M.
Google